Rebel Run
Are you ready for heart-pounding action and exhilarating challenges? This ultimate cooperative browser app will leave you on the edge of your seat!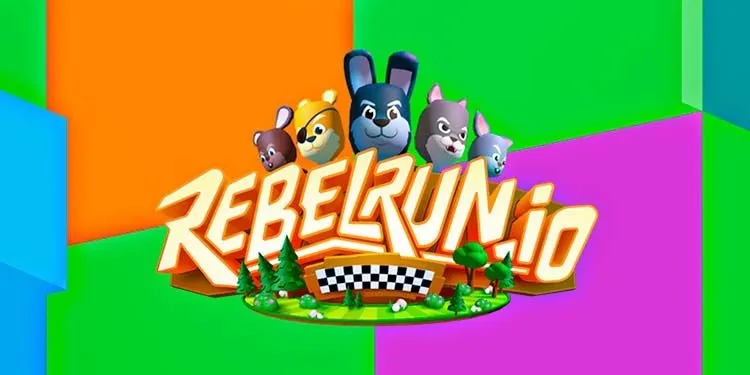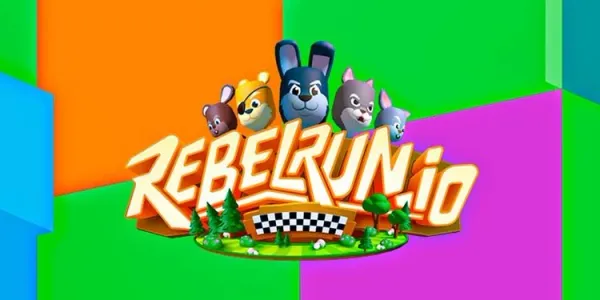 Overview:
Are you ready for heart-pounding action and exhilarating challenges? This ultimate cooperative browser app will leave you on the edge of your seat! Our success in overcoming the complexities of multiplayer technology underscores our capability, ensuring our users always get an unparalleled and seamless multiplayer experience.
---
Features:
🌐
Global Multiplayer Duels
Pit your skills against players from all over the world. Challenge, compete, and showcase your prowess on an international stage.
Set up your own private racing arenas. Invite friends and relish in sessions that are just for your group. Enjoy, laugh, and create memories!
🏃 Flow that Keeps You on Your Toes
Join as one of the five human-like rabbit contenders, each sprinting across air platforms and be the first one in the finish. But it's not just about speed! Navigate through dynamic challenges: dodge obstacles, leap over rotating platforms, and twist past thrilling barriers!
🚪 Teamwork Opens Doors - Literally!
Encounter a wooden gate blocking your path? Rush to the lever with your avatar, and voilà! The gates open for every bunny, proving that in Rebel Run, cooperation can be just as crucial as competition.
🦴 Gather Bones & Boost Your Score
As you navigate through the winding platforms, gather as many bones as you can to up your score and earn bragging rights. Will you risk a detour for that tempting bone or stay the course to reach the finish line?
🧨 Beware of the Dynamites!
As if the obstacles weren't enough, watch out for the dynamites! Positioned just meters away from launchers, these explosive challenges can send players flying backward with a blast. But, with risks come rewards. Can you leverage these explosions to your advantage?
---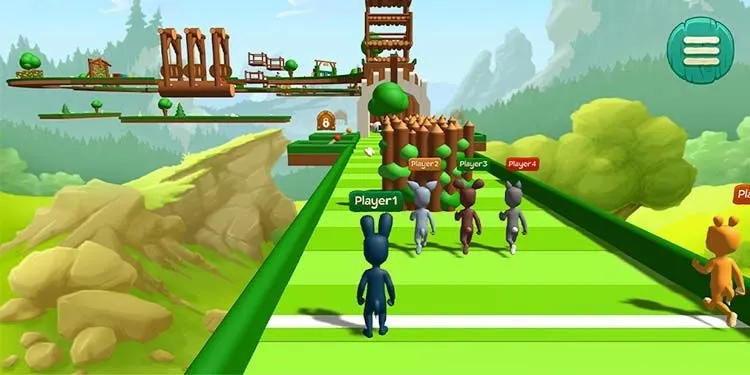 Summary:
Don't miss your chance to be a part of the Rebel Run excitement! Experience the rush of high-speed races, forge unforgettable memories with friends, and prove your mettle in this vibrant and competitive world. Strap on your running shoes, take on the obstacles, and embark on the adventure of a lifetime.
---
Questions:
🎮 How do I start playing Rebel Run?
Simply visit our website, choose a public or private room, pick your rabbit avatar, and you're ready to sprint into action!
🐰 Can I customize my rabbit avatar?
While every player begins as one of the five unique rabbit contenders, we're always working on new features, so stay tuned for customization options!
🖥️ Is there any download required to play?
No downloads, no fuss! Rebel Run is a browser app, so all you need is an internet connection to dive into the action.
👫 How many friends can I invite to a private room?
You can create a private room for you and up to four friends, making it a total of five rabbit runners racing together!
🏆 Are there any team-based challenges or is it all competitive?
While racing to the finish line is competitive, teamwork shines when you encounter gates. Work together to open paths and outpace the competition!